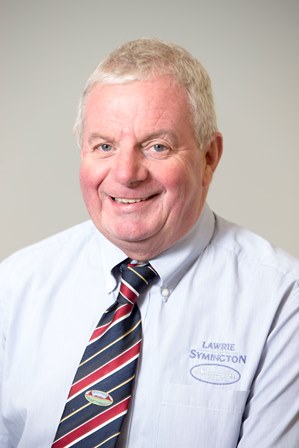 Author: Hamish McCall, managing director, Lawrie & Symington
2017 began with an encouraging start to livestock sales. The price per head across both prime cattle and prime sheep started well above that of the previous year and remained that way for the early part of the year before gradually returning to normal.
We also saw a return to the sale of poultry as the avian-flu restriction lifted, which was again positive, as well as relatively strong overall demand from abroad due to the weakened pound.
Despite the strong and relatively dry start to the summer, the ensuing wet weather and subsequently poor harvest were a substantial setback for many Scottish farmers. The latter half of this year has not been an easy one. Some farmers have had to let go of livestock for fear of being unable to sustain them throughout the winter months, leaving much of the farming community feeling gloomy.
Linked to these concerns are on-going doubts surrounding Brexit. Uncertainties over farmers' subsidies, on which many farmers rely and which keep food prices in the UK down, as well as access to the EU's labour, have left some very nervous about what lies ahead. The clock is ticking, yet with less than 18-months until Brexit, answers from policymakers still do not appear forthcoming.
Conversely, the weakened pound has – at least temporarily - boosted exports, helping some farmers in the short-term. As you might expect European buyers, one of our key markets, are far less likely to purchase livestock from Scottish sellers when the pound is strong. What will happen to the pound come 29 March 2019 is anyone's guess, but this unexpected uptick in sales is not something on which we should come to rely on.
Looking forward to 2018 and beyond, the over-riding concern for the future of the livestock trade are dwindling numbers. A bad harvest is a seasonal setback; a decline in the amount overall livestock in Scotland and the other markets around the UK which has been persistent for more than a decade is far more foreboding.
In October, the Scottish Government published its Livestock Trends report update which showed there has been a steady decline in all types of livestock, apart from poultry, since 2007. Of particular concern to us is the fact cattle numbers down by nine per-cent and sheep numbers down by seven per-cent in just ten years.
Although confidence in the farming sector varies from season to season, as 2017 illustrates, longer-term trends are harder to disregard. These are not statistics in faraway places that we can choose to ignore in the hope they will go away. The reduced number of livestock is being reflected in weekly sales up and down the country, one of the reasons why our auctioneers put so much time and effort into understanding our customers. Local relationships are everything in our line of work.
There is no straightforward answer as to why numbers of livestock are diminishing, I would expect the trend is not exclusive to Scotland or the UK. A combination of ageing farmers, less available green space due to forestry plantations and land development, are likely factors, as is competition from abroad.
However, while 2018 may see a further decline in stock numbers, there is no reason that Scottish farming should not seek to both grow and adapt to new market conditions. It is important that we do not lose sight of where we came from but it is equally important that we continue to be innovative and invest in our approach to sustainability and growth.
We have, for example, seen a lot of success in the sale of machinery and real estate more recently. As well as seeking to expand the sale of livestock by introducing new customers to both our Lanark and Forfar marts, both of which we have recently appointed trainee auctioneers to, we will be ramping up our efforts in several less traditional areas too.
In agriculture, it is hard to predict the shape of the year head. In 12-months' time, we may have a better idea of how Scotland and the UK's rural economy will be positioned. Until then, let's hope the winter is kind and that next summer, as Brexit negotiations draw to a close, the sun might shine a little more brightly on Scottish agriculture.